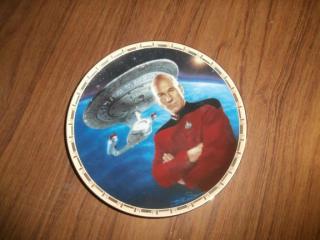 This would be a good buy for anyone that owns a flea market or antique store.
There are approx.
108 Star Trek plates most are in the original package they came in. Only abt 20 were displayed for short time. Also have some wall hangers for plates. 
Abt. 8 figurines,
2-3 Calendar's, 1997,  2 framed pictures, some film strips.
22 Star Wars plates. Most are in box they arrived in, never displayed.
Pick up only, as too heavy  & too many to ship. They are all in large plastic tubs