It's been a year and a trial date has not been set for Cynde Bates' alleged killer? Why has this matter been allowed to languish?

In Dick Donovan's race, Please VOTE FOR CYNDE BATES (write-in) and sign the petition.  Let Judge Tonny S. Beavers and other politicians know the outrage will not fade.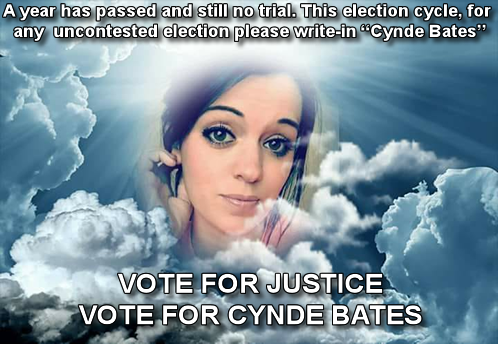 *This campaign is not sanctioned by the family but if it can happen to Cynde, it can happen to anyone.