Sophie is looking for a home.
She's about 30-36 lbs and will be 1 year old in January so she's not getting much bigger.
House broken, fully vetted and spayed.
American bulldog/ cocker spaniel mix.
Current owners are trying to adopt a child and the case worker won't approve them due to an active dog. SMH.........she's a puppy!!
Anyway, please contact me if interested.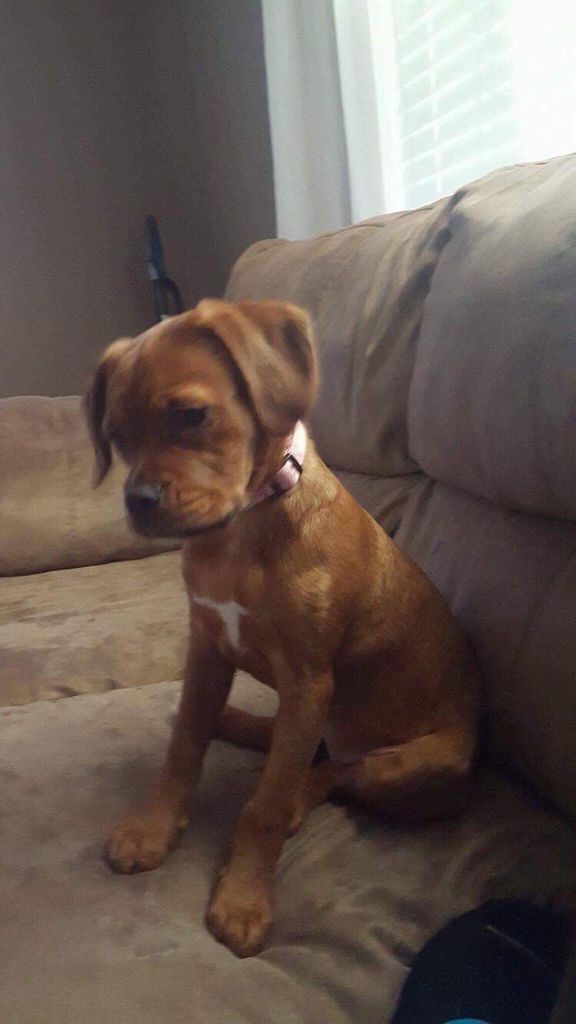 Edited because I have confirmed she is spayed.
Edited by Blondiega1, 18 November 2016 - 01:17 PM.