Now with lake front view!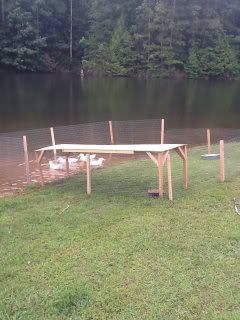 The idea is to continue to bring them in at night and out in the pen during the day. The babies only have a week or two and they will be fully feathered. Then one section of the pen heading out to the lake will "mysteriously disappear" in the hopes they will head out on their own.
And be able to face Jmatt as a group!!
This post has been edited by Blondiega1: 12 May 2012 - 05:27 PM