The Paulding county schools are actually the winners of this great great event

Paulding Education Foundation Hosts Inaugural 5K Fiesta Run with 700 Entrants
On Cinco De Mayo, May 5th, Paulding Education Foundation hosted an inaugural fundraiser to benefit the schools of Paulding County. Over 600 runners and walkers came out to downtown, Dallas, GA to participate in the 5K Fiesta and 1K Kid Run. Local businesses supported the event as sponsors in the Fiesta Fun Zone.
The overall winner in the male category was 42 year old Richard Sharper with a time of 17:59
The female category34 year old Tamieka Grizzle-Mart won with a time of 21:01.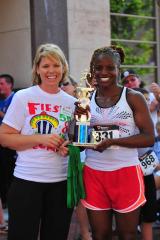 Paulding County Commission Chairman, David Austin, took first place in the 60 and Over category.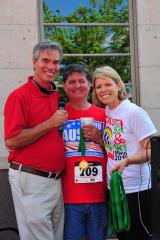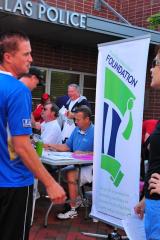 Foundation Chairman Jim Ashworth and City Councilman James Kelly check in registrantsAbout Paulding Education Foundation
The Paulding Education Foundation, founded and incorporated in 2006, is a private, non-profit, 501c3 tax-exempt organization dedicated to promoting excellence in education in the Paulding County School District.
--
Amy Mollohan
Executive Director
Paulding Education Foundation